TUCSON ER & HOSPITAL
IS NOW OPEN!
Designed to Serve You.
At Tucson ER & Hospital, we opened our doors to do one thing – put the care back into health care. We are physician-owned and pride ourselves in our ability to offer state-of-the-art testing and diagnostics while providing value-based quality care.
Couple this with our short wait times and our facility's ability to handle 90% of emergency cases, we're your ideal choice for emergency, imaging, clinical, pediatric, occupational, and outpatient care.
PLEASE WATCH!
IMPORTANT INFORMATION REGARDING INSURANCE
*At Tucson ER & Hospital we are unable to accept any Medicare, Medicaid (AHCCCS), or Tricare-West plans. While we want to treat all the patients in our community, since we are a physician owned Hospital & ER, the Affordable Care Act restricts us from getting contracts with these payors. That being said, any patient presenting to our ER will be evaluated for a medical emergency regardless of their insurance status.
Our Services
We are equipped and able to handle just about anything that a major hospital can…and at a fraction of the time and while providing you with personalized services that are designed to meet your needs.
"We hope you never need our services but if you do, we're here for you; no matter what. That's a promise you can count on."
Imaging
From CT, X-Ray, MRI, to Ultrasounds, we can typically turnaround results in about fifteen minutes with our on-site technicians and state-of-the-art equipment. Our top notch technicians are available 24/7 – ready when you need them. We can also do outpatient services, with pre-authorizations, making our services accessible for anyone who needs them.
Emergency Care
Our local ER Physicians are experienced to treat patients of all ages, from infants to adults. We have the facility, equipment, and supplies to handle patients of all shapes and sizes. Couple that with our trained and knowledgable staff and there's no where else you should go to receive the care and service that you deserve for every member of your family.
Worker's Comp
Our physicians are always looking for new ways to ensure that employees are back on their feet as quickly as possible; this, of course, is done without compromising the health of the employee or endangering the employee's recovery. We believe this benefits both the employer and employee by minimizing disruption in the employee's routine.
Physician-Owned
Does it matter that we're physician-owned? ABSOLUTELY!
We opened our doors to do one thing – put the care back into health care. Because we are physician-owned, we pride ourselves in our ability to offer state-of-the-art testing and diagnostics while providing value-based quality care. We can customize and cater your care specifically to you…no cookie-cutter protocols to follow. 
We custom tailor your care to meet your individual needs. We understand that no two patients are alike – so we don't treat any two patients the same. Our physicians have full autonomy to do what's best for you – putting you first; each and every time.
Take a small tour of our facility. A picture is worth 1000 words…a video tour is worth more.
Emergency Care for All Ages
Dehydration
Headaches/Migraines
Abdominal Pain
Vomiting
Chest Pain
Serious Infections
Shortness of Breath
Pneumonia
Tachycardia (rapid heart beats)
Acute Arthritis (rheumatoid, gout, osteoarthritis)
Heat Stroke (heat-related illnesses)
Bronchitis
Irregular Heart Rhythms
Blood Clots
Fever/Flu
Allergic Reactions
Trauma/Acute Care
Burns
Foreign Body Removals
Bites and Stings
Concussions
Head injuries
Sprains
Fractures
Sports Injuries
Cuts and Lacerations
Dislocations
Cardiology
Chest Pain and Heart Attacks
Stroke & Transient Ischemic Attacks
Congestive Heart Failure
Coumadin Care
Imaging & Laboratory Services
COLA Certified Stat Laboratory Testing
Ultrasound
X-ray
CT Scan
On-site Laboratory Testing
MRIs
Other Services
Lumbar Puncture (spinal tap)
Central Venous Line Insertion
Splinting, Slings, Crutches, Ortho Boots
Cardiac Monitoring and EKG
IV Medications and Fluids
Advanced Cardiac and Pediatric Life Support
Less than 20 weeks OB Emergencies
Ventilation/Intubation
Our Philosophy and Approach:
You're trusting us with your care so we believe that you should get to know us. It's only fair, right? At Tucson ER & Hospital, the same friendly doctors and staff that you see when you come in for your first visit will be the same faces that you see for your fifth or fifteenth visit. This is important to us because it allows us to build a relationship with you and understand your needs.
The physicians and owners of Tucson ER & Hospital are firm believers that quality health care should always come first. It's this belief that drives us to ensure that our patients receive the best quality care and the best possible experience every time they come through our doors.
We want you to feel encouraged, when you walk through our front doors, that we are here to help you feel better. We will also take the time to answer any questions you may have, help assist you in understanding your treatment plan, and dedicate the time needed to ensure you're comfortable with what we're doing.
We want you to be assured that we'll always do what is in your best interest. After all, we're in this to help people feel their best.
When we hire our staff, we hire people who believe our philosophy and approach – so that there is continuity in how our patients are treated. Regardless of who you deal with, you'll be well taken care of here at Tucson ER & Hospital.
Once you're a patient here, you become a member of our family. Trusting us with your care is not something we take lightly; neither should you. You have options. You have the right to choose the best one for you and your family.
Resources
Take the time to read through our posts. We hope that you find some useful information to keep yourself and your family healthy.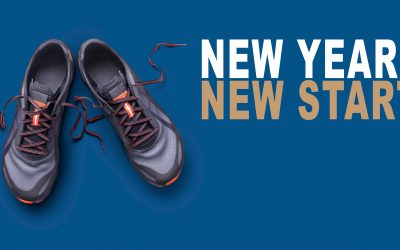 The holiday season has officially wrapped up, and it's time to set your sights on the upcoming year. With a new year comes a fresh start, and new chances to improve. But did you know, about 1/4th of people give up their resolutions after one week, and only one in ten...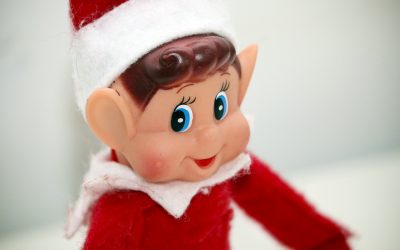 The holiday season can be hectic, so we wanted to help give parents a well-deserved break. Read more below! Click here for your printable Doctor's Note.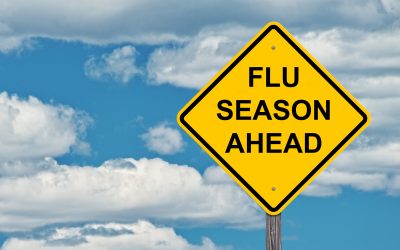 The cold weather is setting in, and along with the fall and winter seasons, the less desirable flu season is also on the horizon. Influenzas viruses are detected year-round in the United States, but flu cases usually begin to increase in October and peak from December...
Email Us
info@tucsonerhospital.com
Visit Us
4575 E Broadway Blvd
Tuson, AZ. 85711
Our Hours
24/7 – Including Holidays